Chapter 13 Bankruptcy in Montana
While nobody wants to le for bankruptcy, sometimes ling for bankruptcy can truly give you a fresh nancial start, allowing you to have some of the worry and anxiety related to your nancial situation alleviated. While Chapter 7 Bankruptcy is the most common type of bankruptcy, providing those who le with a true "clean slate" in most cases, some debtors may choose Chapter 13 Bankruptcy as a way to pay o all, or at least part of their debts from future income.
Other benets of Chapter 13 Bankruptcy over Chapter 7 are that you can use a Chapter 13 Bankruptcy to prevent foreclosure of your home, to make up missed mortgage payments, to stop interest from accruing on any tax debt you might have, to pay back taxes, and to make up missed car payments. Chapter 13 Bankruptcy in the state of Montana also allows you to keep valuable non-exempt property (something Chapter 7 Bankruptcy might not do).
If you stick to the terms of your Chapter 13 repayment plan, then in three to ve years, all remaining dischargeable debts will be released when your plan ends. In short, Chapter 13 Bankruptcy is usually used by those who want to keep their home, car or other secured assets, particularly when they have more equity in those assets than can be protected under the Montana bankruptcy exemptions
How Much Will I Have to Repay in a Chapter 13 Montana Bankruptcy?
You will be required to take the Montana means test to determine the total amount to be paid to your creditors—this amount must be at least as much as your creditors would have received had you led a Chapter 7 Bankruptcy. If your income is higher than the Montana median income, you will take the means test to determine whether you can pay back a portion of your debts through Chapter 13 with money you earn through your regular job.
You are exempt from the means test if you are a disabled vet (and accrued most of your debt during active duty) or if your debts are, by and large, not consumer debts. If your income is above the Montana median income for a household of your size, you must calculate expenses and income. Your income includes income from your job or business, rental income and dividends, unemployment income, retirement plan and pension plan income. Your income will be totaled, then your normal monthly expenses deducted to determine the amount available to pay your creditors.
The Process of a Montana Chapter 13 Bankruptcy
Before you can le for Chapter 13 Bankruptcy, you are required to receive credit counseling, ll out the forms (or have an experienced Montana bankruptcy attorney do that for you), and pay all ling fees. Your Chapter 13 repayment plan will contain priority debts which must be paid in full, such as child support, wages owed to employees, some tax obligations, and alimony payments. Your plan will also include any normal monthly payments you typically make on your car and home, including repayment of arrears.
After making payments on your priority debts and your secured debt, any disposable income left will be distributed among your unsecured debt creditors. When you complete your repayment plan all remaining debts eligible for discharge are wiped out. It is extremely important that you speak with a knowledgeable Montana bankruptcy attorney before you make any decisions or le any paperwork. Your attorney will ensure everything is led correctly and in a timely manner, while protecting your rights.
To Schedule an Initial Consultation, Click the Button Below:
Qualifying for a Chapter 13 Bankruptcy
In order to qualify for a Chapter 13, you must have a relatively steady source of income to meet your obligations under your repayment plan. During the process, you will have to show the court that you will be able to make all the payments under your particular repayment plan. Chapter 13 Bankruptcies are a very powerful tool if you are behind on your mortgage payments and would like to keep your home. You may incorporate your past missed payments into your repayment plan and get caught back up during your 3 – 5 year period.
You cannot have secured debts which exceed $1,184,200, or unsecured debts which exceed $394,725. Secured debts typically are things like your home and your car. The debt you owe is "secured" by the property itself. In other words, if you fail to pay for your car, it can be repossessed, and if you fail to make your monthly mortgage payments, your home can be foreclosed (assuming all rules and regulations are properly followed). Unsecured debts are credit card debts; if you fail to pay a credit card debt, the credit card company cannot come and take the items you charged.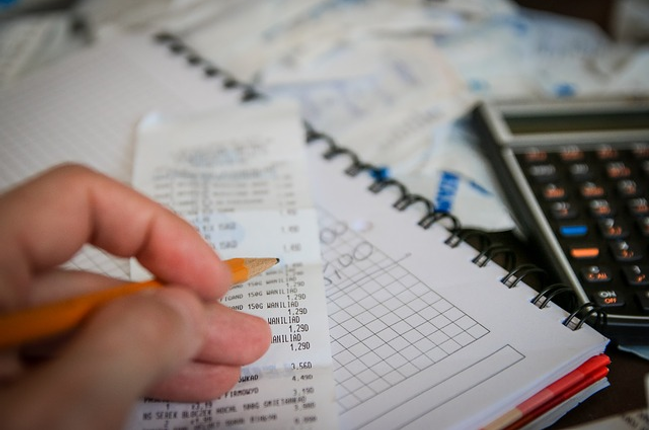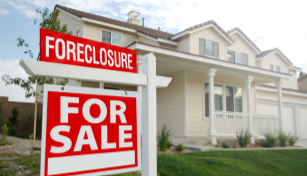 Stop Foreclosure of Your Home
As stated above, if you are behind on your mortgage payments and the bank is threatening, or has already started, the foreclosure process, a Chapter 13 may be used to stop the foreclosure, allow you to keep your home, and get caught back up on your house payments.